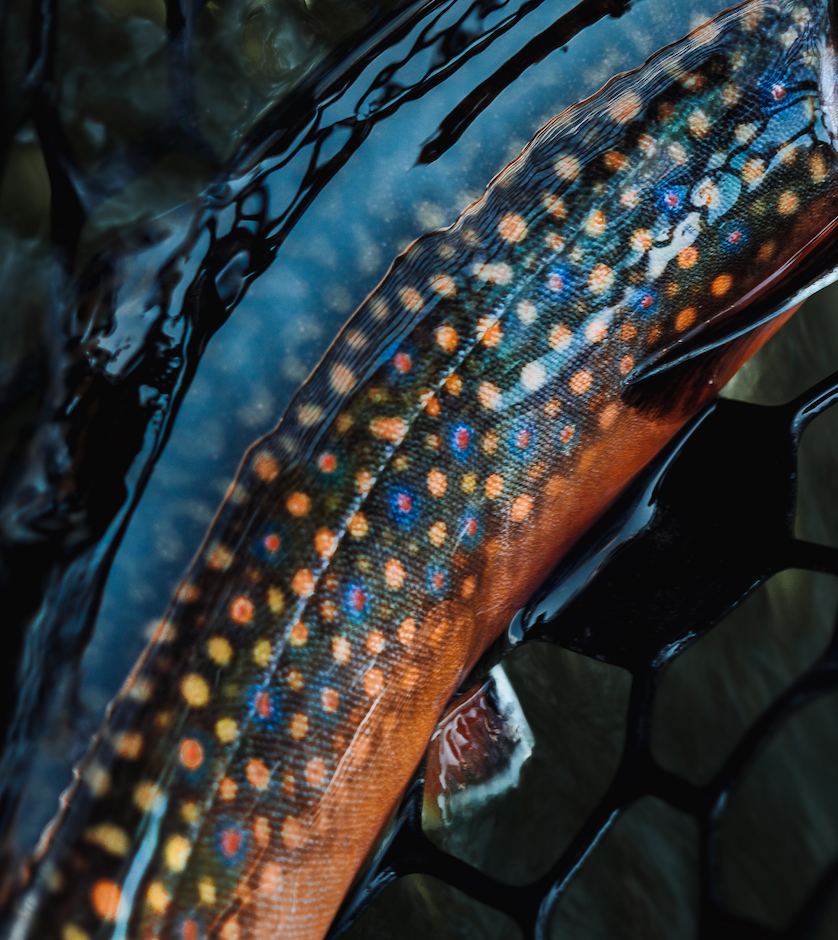 Your State Fish is Our Inspiration
For ten out of fifty states, the brook trout is designated as the state fish. As the only native trout on the eastern seaboard, and a beautiful fish, it is no surprise that it is a popular fish. If you live in Georgia[i], Michigan, New Hampshire, New Jersey, New York, North Carolina, Pennsylvania, Vermont, Virginia, or West Virginia, the brook trout is your state fish. 
On the West Coast, the cutthroat trout reigns supreme, representing as the state fish for seven states (CO, ID, MT, NV, NM, UT, & WY).
At Wingo, the creation of our prints are inspired by the popular fish we love to target. Based in Massachusetts, we are lucky to be surrounded by beautiful streams and rivers filled with colorful brook trout. And when we get the chance to visit our West Coast friends, you bet we spend our time chasing cutties.
If you wondered why we have four variations of brook trout prints, the answer is the same reason so many states designate it as a state fish. Brook trout are meaningful; they represent the natural beauty of our water and are ideal fish to target on the fly. Our friends out West share a similar sentiment regarding cutthroats. How could we not create three different cutthroat trout prints after getting seeing all the pictures they send us?
[i] The Brook Trout is the state cold water freshwater fish of Georgia designated by GA Code § 50-3-82 (2017) . The largemouth bass is the state fish.